State-of-the-art image enhancement technology for radiology
iRAD is a state-of-the-art software product based on our novel algorithm that provides optimal enhancement for radiology images. iRAD provides clinicians a powerful, yet simple to use, cloud based tool that integrates seamlessly into their existing workflow. iRAD enhances images to reveal the dim and hard to see features by improving contrast, sharpness and edge enhancement, while providing noise reduction to ensure the finer anatomical details are preserved and the original image is not distorted.
Digital Radiography (X-Ray)
Computed Tomography (CT)

Magnetic Resonance Imaging (MRI)
Ultrasound
US Food and Drugs Administration 510(k) Cleared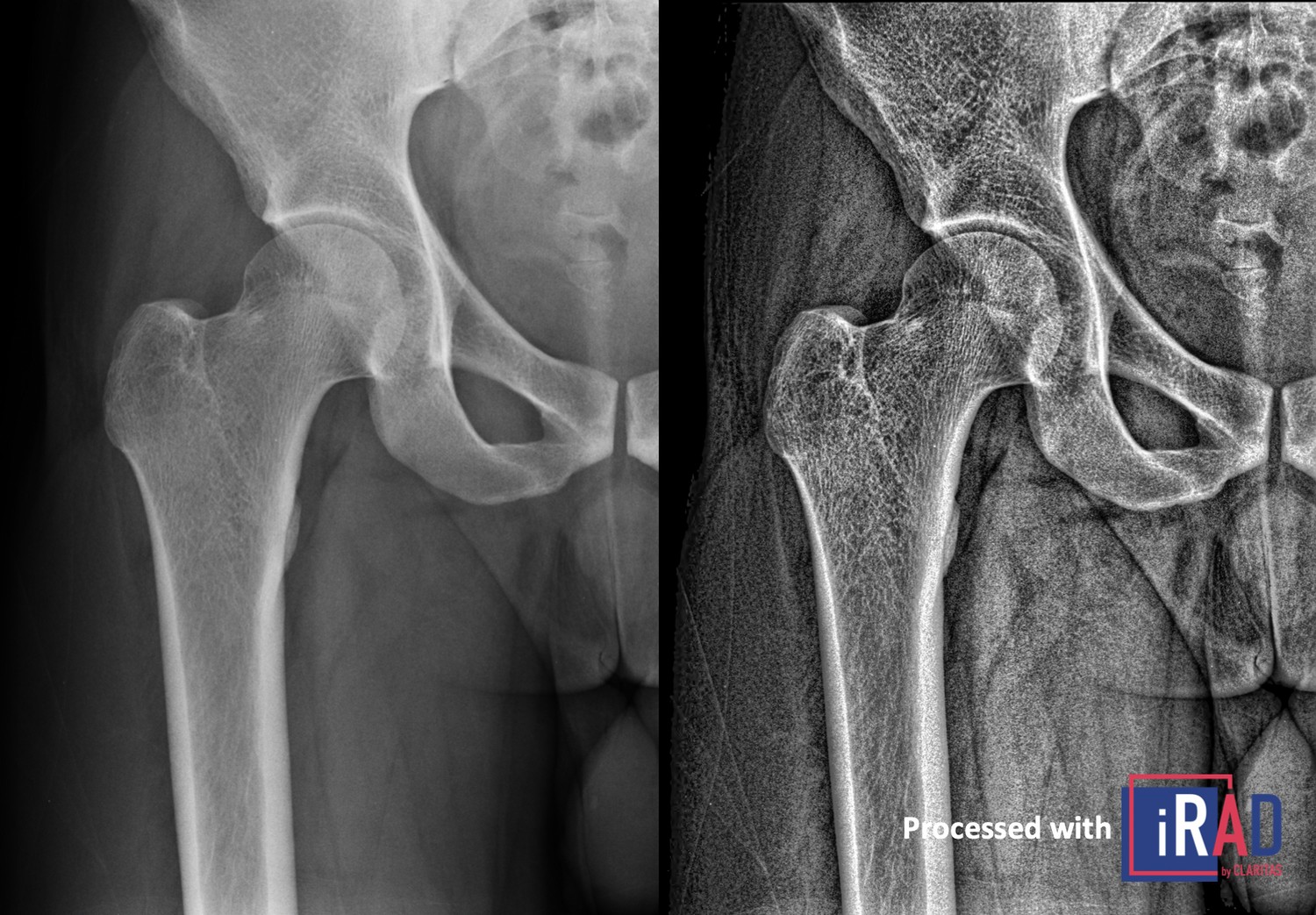 iRAD produces enhanced images with outstanding quality and precision
Reveals dim and not visible structures
Makes visible the small (barely visible) features
Preserves the finer anatomical details
Improves image contrast
Provides edge enhancement
Reduces noise at pixel level
Differentiates clear soft tissue (e.g. grey and white matter)
iRAD optimizes the enhancement for each pixel of the image to ensure
No distortions or artefacts are introduced
No loss of finer anatomical details
Greater Control with Adjustable Parameters
Integrates seamlessly into existing systems and become part of the workflow
Optional adjustable parameters give clinicians greater control
Adjustable parameters

Strength – level of detail enhancement
Sharpness – contrast adjustment to reveal dim features
Noise suppression – degree of noise reduction
Style – ability to select focus: larger vs. smaller features

Clinicians have variety of image viewing preferences while comparing the various versions, including the original, to reach an accurate diagnosis.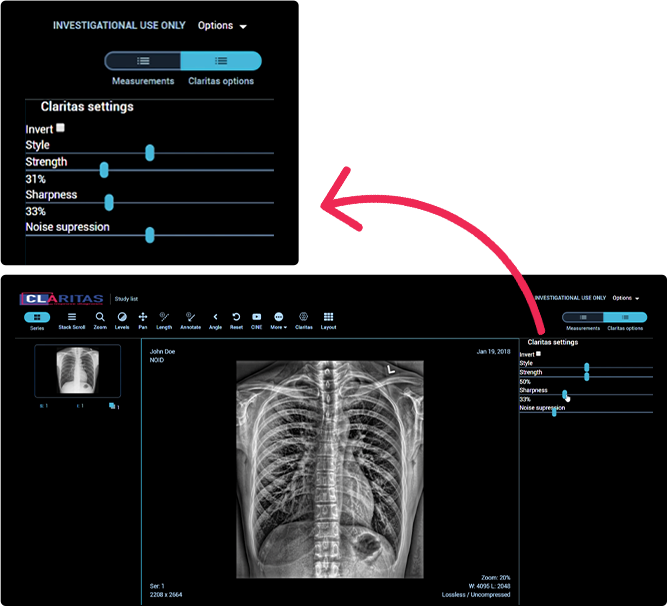 Benefits for Clinicians and Patients